Jill Rice and Tracey Settlage
Your Metro Atalanta Realtors®
               if your plans are selling :: buying :: investing :: in Real Estate- We've got you covered !!
Jill and Tracey care. You will have two agents on your team versus only one. one of us will take the lead, but we have a star backup waiting to assit when needed.
Partnering with Jill and Tracey will be an experience you'll remember.  We want to be your Realtor® for life.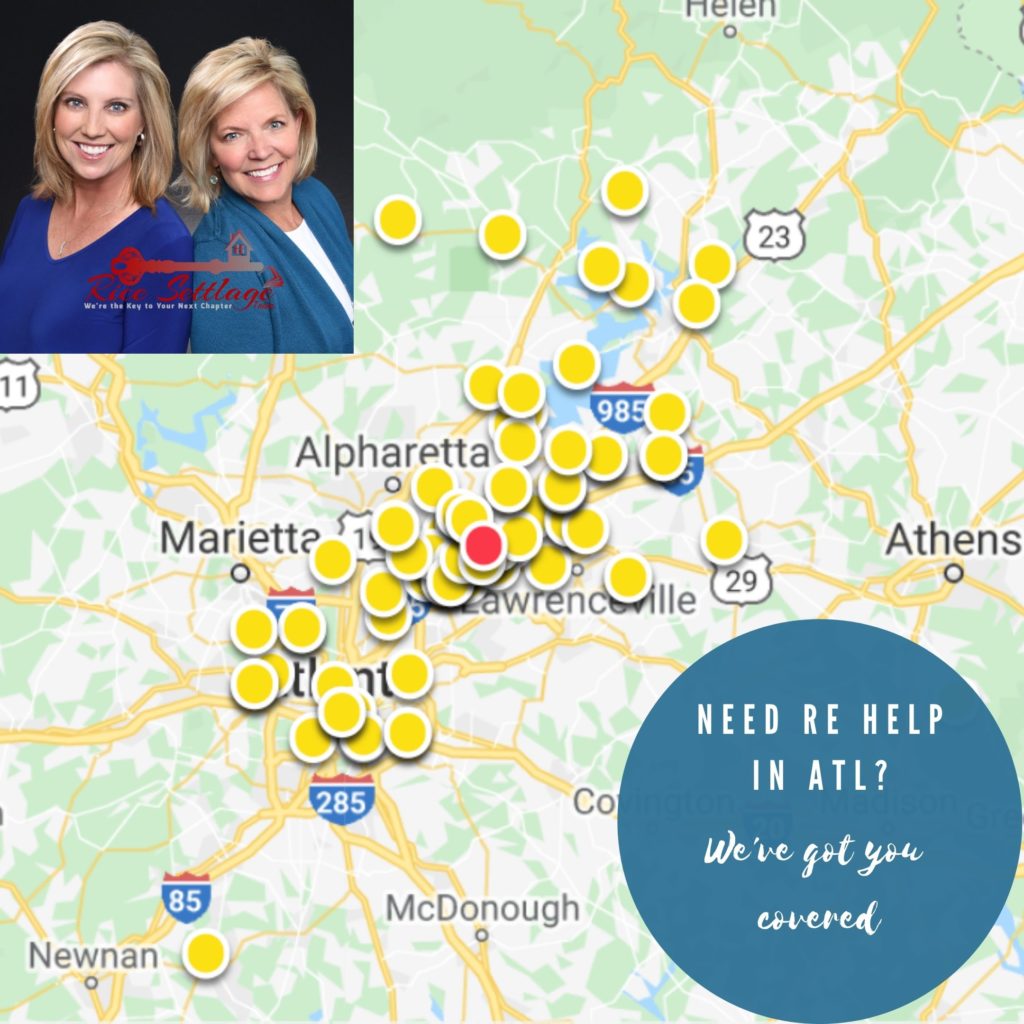 What Are You Looking For?

We LOVE our lake front homes. If you are interested in a lake home in metro Atlanta.  Click the link below to find the most recent listings! 

Are you interested in a single family home?  You'll be able to define your search to meet your needs. Click on the link below to find out what's new in Atlanta!

Not quite ready for the maintenance of a single family home?  This link will show you the new townhomes and condos in metro Atlanta. 
the Journey to your next chapter starts here!
Selling and buying a home can be an emotional experience!  Our goal is to bring out the happy emotions during the process.  We will take on any stress that comes up so you can enjoy the journey!